Bromo Tour Package

BROMOPACKAGETOUR.COM is one of the online tour and travel sites in Java that provides travel packages to Mount Bromo in particular and can be combined with other attractions like the crater of Ijen in Banyuwangi, Baluran, Sukamade, Malang etc.
Bromo tour package that we offer can be started from Yogyakarta, Surabaya, Malang with the tour schedule on request because we offer private tour.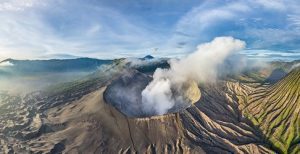 Mt. Bromo volcano in East Java Indonesia is the active cone inside the giant Tengger caldera, one of Indonesia's most scenic locations destination in East Java, famous for its sunrise views and the panorama over the caldera with Semeru volcano as the background.
BROMO PACKAGE TOUR OPTION
Bromo Package Tour Midnight
Bromo Sunrise Tour Package perfectly suited for you who do not have a long holiday time, very quickly because it is only one day tour to Mount Bromo.
Only in a few hours you can already holidays to Mount Bromo to see the beautiful Sunrise from the summit ascent of Mount Bromo.
Pick up around 11-12 a night in Surabaya / Malang or it could be in a location that has been determined and agreed upon. But the majority of the tour participants a shuttle from the airport / station / bus terminal or hotel, after the pick-up is complete and participants already met with our team, and our team will transfer the participants directly to Mount Bromo .
After participants arrived in the region of Mount Bromo,and the next by suttle Jeep 4WD which will immediately bring the participants to get to Penanjakan Mount Bromo to see the sunrise and bromo crater.
Package tour bromo midnight a sightseeing trip to bromo without staying.
Bromo Tour Package 2 Days 1 Night
Bromo Tour Package 2 days 1 night very precisely for those who want to stay one night at hotel near Mount Bromo to eliminate fatigue with the previous trip.
If you come to java Indonesia and want to vacation in Mount Bromo, you could start the journey to Mount Bromo from Surabaya,Malang,Yogyakarta or Bali.
In addition you can also combine bromo travel package with other attractions in Java Indonesia such as Yogyakarta,Malang,ijen banyuwangi,Sukamade,Baluran,Bali,etc
TOUR IN JAVA| Bromo Tour Package Option

Bromo Tour Package – Madakaripura 2 Days 1 Night
Bromo Rafting Tour Package 2 Days 1 Night
Bromo Ijen Tour Package 3 Days2 Night
Bromo Ijen Sukamade Tour Package 4 Days 3 Nights
Bromo Ijen Kalibaru Tour Package 4 Days 3 Nights
Mount Semeru Bromo Trekking Tour 4 Days 3 Nights