Mount Semeru Trekking Tour Package 3 Days 2 Nights.Climb to the higest active volcano be a dream of the climbers. In Indonesia boasts one Mount Bromo Semeru Mahameru, the highest summit in Java, stunning scenery and extremely challenging terrain. Almost all local mountaineers aspire to ascend the summit of mount semeru.
The scenery during ascent is very beautiful at the foot of the mountain Semeru. The climbers can enjoy at Ranu Kumbolo Lake, which is famous for its turquoise blue water and the stunning green hills that surround it. Only a 15-minutes walk from the lake is a breathtaking view of the meadow "namely Oro Oro Ombo" area of about 100-hectare.
Mount Semeru Trekking Tour 3D2N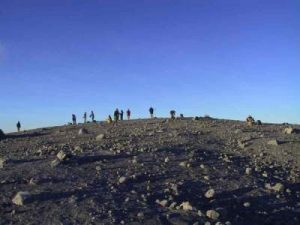 Interested conquer the highest mountain on the island of Java? The following itinerary Semeru Trekking Tour Package 3 Days 2 Night
Itinerary 1 :
Day 01 : Pick Up – Ranupane – Lake Kumbolo (Ranu Kumbolo)
From surabaya airport our staff will pick up and then transfer toward tumpang malang or cemara lawang in bromo area. Arrive at tumpang malang or cemara lawang bromo suttle jeep 4WD direct to Ranupane.
From ranupane start trekking to Lake kumbolo. It will take you about 3-4 hours to get there. Stay overnight at tent.
Day 02 : Lake Kumbolo – Kalimati (base camp)
Wake up in the morning and view sunrise and beautiful lake kumbolo. After finish enjoying here,breakfast and then hike through tussock savannah around 3 hours. Rest at tent in kalimati base camp until midnight.
Day 03 : Trekking Semeru Summit – Ranupane – Transfer Out
At night from Kalimati base camp a path leads up through mountain forest to the treeline (about 2 hours). The final ascent, above the treeline, is a steep and somewhat strenuous walk over volcanic scree and sand, which will take you another 1 to 2 hours. The top of mount sumeru is a rather big, flat area. The present-day crater is a bit further on, below the summit, to the south. From the top, you cannot look inside the crater. For your own safety, stay clear of the crater rim.
Enjoying at semeru summit,view sunrise,etc. Back to kalimati base camp,breakfast and then walk down back to ranupane village and transfer toward surabaya. Semeru Trekking Tour Package Finished.
Semeru Trekking Tour Package | Climb To The Top Mt.Semeru
Tour Include :
– Transport Private In Out (gazoline + driver)
– Jeep 4 Wheel Drive
– Trekking permit
– Camping equipment
– Porters And Guide
– Parking and tolls fee
– Breakfast + Lunch + Dinner during Semeru Trekking
The price for Mount Semeru Trekking Tour 3D/2N please Contact Us