Bromo Midnight Tour is the best tour package options for tourists who want a visit to bromo but the time you have is not enough to take a bromo tour package 2 days 1 night with stayed.
With a 12-hour trip to Bromo, you can visit Mount Bromo and enjoy the beauty of sunrise bromo and trek to bromo crater with a package tour to mount bromo from Surabaya or Malang without staying.
Mount Bromo Tour Midnight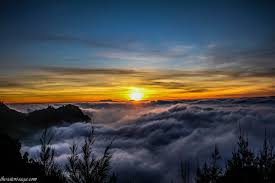 Mount Bromo Tour Midnight is a short trip and cheap price tour to mount Bromo at night from Surabaya or Malang. We provided bromo tour itinerary for visitors who have not to time to stay in the hotel near to bromo cemara lawang. 1 night 1 day tour to Mount Bromo reasonable price have we provided is Mount Bromo tour midnight from Surabaya and Malang.
tour Mount Bromo Midnight is one of Mount Bromo tour package to enjoy Bromo Sunrise at Pananjakan hill, Sand Caldera and Crater. This tour package is a simple vacation, only need one day and one-night duration, Some visitors choose this Midnight tour when they have not much time for other tourism objects. Bromo Midnight Package is possible depend on the visitor's arrival started from Surabaya or Malang. Mount Bromo Midnight mostly preferred by visitors because it is quite practical, cheap and without need Hotel in Bromo.
Tour to Mount Bromo Midnight Itinerary

Picked up from Surabaya or Malang at 00.00 am and then tranfer Toward Mount Bromo

Arrive at Mount Bromo suttle point around at 03:00 am, then directly tour with Jeep 4WD headed to Pananjakan 1 to see Bromo SunriseAfter finish enjoying sunrise at Pananjakan view point then drive down toward the sea of sand, and 4WD Jeep stopped in parking area.

And the tour participants can walk or ride a horse to get to the crater of Mount Bromo.

After finish enjoy of the crater in Bromo, 4WD Jeep will take an transfer back to suttle Point  in Mount Bromo.

Our staff will take you back to Surabaya or Malang.

Finished
Additional tour : visit Padang Savana ,Teletubbies  Hill and Whispering of Sands.

Bromo Midnight Tour Package Price

| Participant | Price Per Person (IDR) |
| --- | --- |
| 1 | IDR 2.300,000/pax |
| 2 | IDR 1,300,000/pax |
| 3 | IDR 1.000,000/pax |
| 4 | IDR 800,000/pax |
| 5 | IDR 700,000/pax |
| 6 | IDR 650,000/pax |
Tour Incudes :
– Transport Private In Out (gazoline + driver)
– Entrance fee Bromo
– Jeep 4WD Sunrise Tour Bromo And Bromo Crater
– Mineral Water
Before You begin Mt Bromo midnight tour 1 day at night , We suggest You to prepare Jacket, Gloves, Long Pants, Trekking Pole and Face Mask because of the temperature on the highest peak around 06 – 10-degree centigrade.