Surabaya Mount Bromo Tour Package

BROMO PACKAGE TOUR.COM. We are provides visit to mount bromo,ijen crater blue fire,etc be started from Yogyakarta, Surabaya, Malang with the tour schedule on request because we offer private tour.Surabaya Mount Bromo Tour Package, Ijen Crater – Bali is a favorite tourist spot for foreign tourists in east java Indonesia, if you are interested please contact us
Surabaya Mount Bromo Tour Package,Ijen Crater Bali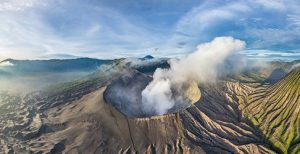 Mt. Bromo volcano in East Java Indonesia is the active cone inside the giant Tengger caldera, one of Indonesia's most scenic locations destination in East Java, famous for its sunrise views and the panorama over the caldera with Semeru volcano as the background. Follow us about Surabaya Mount Bromo Tour Package.
Our Services : Surabaya Mount Bromo Tour Package

Bromo Midnight Tour (12 H)
Bromo Sunrise Tour Package perfectly suited for you who do not have a long holiday time, very quickly because it is only one day tour to Mount Bromo.
Only in a few hours you can already holidays to Mount Bromo to see the beautiful Sunrise from the summit ascent of Mount Bromo.
Pick up around 11-12 a night in Surabaya / Malang or it could be in a location that has been determined and agreed upon. But the majority of the tour participants a shuttle from the airport / station / bus terminal or hotel, after the pick-up is complete and participants already met with our team, and our team will transfer the participants directly to Mount Bromo .
After participants arrived in the region of Mount Bromo,and the next by suttle Jeep 4WD which will immediately bring the participants to get to Penanjakan Mount Bromo to see the sunrise and bromo crater.
Package tour bromo midnight a sightseeing trip to bromo without staying.
Bromo Tour Package 2 Days 1 Night
Bromo Tour Package 2 days 1 night very precisely for those who want to stay one night at hotel near Mount Bromo to eliminate fatigue with the previous trip.
If you come to java Indonesia and want to vacation in Mount Bromo, you could start the journey to Mount Bromo from Surabaya,Malang,Yogyakarta or Bali.
In addition you can also combine bromo travel package with other attractions in Java Indonesia such as Yogyakarta,Malang,ijen banyuwangi,Sukamade,Baluran,Bali,etc
Itinerary Bromo Tour Package 2 Days 1 Night
D 1. Pick Up Point – Mt Bromo Area
Meeting point from surabaya airport or station or hotel,after then our driver will transfer you to Bromo area. On Arrival in Bromo area, check in hotel for overnight. The rest of the day is free program at your own leisure and preperation to see the sunrise from the top of Mt. Bromo tomorrow morning.
D2. Mt.Penanjakan Sunrise – Bromo Crater – Transfer Out
The tour bromo sunrise started in early morning from hotel with a jeep 4WD, crossing the sea-of-sand toward mt.pananjakan point 1, where you will see the coming up the sun of beautifully from the eastern of Mt. Tengger (If weather allowed). After enjoying the lovely sunrise and views the sand sea bromo and other nearby mountains such as mt.batok and semeru summit then back down through the sea of sand bromo with jeep 4WD to get to the parking area.
From the parking area jeep in the sea of sand then walk (alternative by horse rental) to the stairs of Mount Bromo. Arrived at stairs of Mount Bromo then climbing 250 stairs cases to reach the rim crater of Mt. Bromo. Finished enjoying here return to hotel for breakfast. Next transfer back to the airport or train station or hotel of Surabaya. the tour ended.
Surabaya Bromo Ijen Tour Package 3 Days 2 Nights
Special east java overland tour package from Surabaya to Mount Bromo and Ijen Crater Blue Fire to enjoy sunrise tours in Mount Bromo and hiking to the peak of Ijen Crater duration trip about 3 days 2 nights and the trip finished at ferry port to bali or back to surabaya.
Tour Itinerary :
Day 01. Surabaya – Mt. Bromo
Pick you up from Surabaya airport or hotel or train station then meeting service with our staff and continue to drive directly to the Mount Bromo area in East Java. It will take about 3-4 hours by private car. Upon your arrival in Mount Bromo, you will stay at similar hotel near to bromo with a superb view directly to Mt.Bromo.
Day 02. Mt.Bromo Hotel – Bromo Sunrise & Crater – Ijen Area
At 4 am the 4WD will bring you to the world's most famous view point at Mount pananjakan on the rim of the Tengger caldera to see sunrise with its young volcanic including Mount Bromo and an active Mount Semeru in the back ground is breathtaking the play light shadow with sunrise reach Mountain succession from the top to the bottom and the usual fog of the caldera. Afterward the adventure be continued to an active Mount Bromo volcano by horse riding. About at 08:00, the 4 WD will bring you back to the hotel for breakfast, take shower, packing, loading bags, to the vehicle then transfer out to Banyuwangi regency where Ijen Crater/Kawah Ijen located. We will drive from Mt. Bromo to Banyuwangi for about 4-5hours including stop on the way for having lunch at local restaurant. Upon arrival in Banyuwangi, You will stay overnight at similar hotel near to ijen. check-in and free program
Day 03. Ijen Trekking (Blue Fire) – Surabaya or Ferry Port To Bali
At 00:00 am we pick you up from your hotel in Banyuwangi then drive a short way ( paltuding ) to the start of the trail that lead up to the active beautiful crater of Kawah Ijen volcano ( 1,5hours walking ) with its famous blue acid lake ( actually the most acid in the world ) and the hot partly liquid sulphur deposit . The dumorales are so hot that sulphur come out as green vapour. The vapour is collected by large pipe at the excite of which its condenses , forming red rivulets of liquid sulphur than freeze to solid deposit are carried to obtain huge block of pure sulphur with primitive , healthy devastating method and incredibly hard job .After observation time we leave Ijen plateau and drive down to Banyuwangi town then directly transfer you back to Surabaya or ferry port to Bali and the adventure is ended.
Surabaya Mount Bromo Tour Package,Ijen Crater Bali | East Java Tour
Surabaya Mount Bromo Tour Package,Ijen Crater Blue Fire Banyuwangi – Yogyakarta Bali Powered By Bromo Package Tour.Com | Tour Operator In East Java, Services The Private Package To Mountain Bromo,Ijen Crater, Yogyakarta And Bali.For more information about the price and facility,please "CLICK HERE"