Traditional Ceremony Yadnya Kasada 2023. is a ceremonial day in the form of offering offerings to Sang Hyang Widhi which is held every Kasada day 14th in the ancient Javanese calendar. The history of Kasada Bromo originated from the story of Rara Anteng (Daughter of King Majapahit) and Jaka Seger (Son of Brahmana) "the origin of the Tengger tribe was taken from their second last name", the pair Rara Anteng and Jaka Seger built settlements and then ruled in the Tengger region as Purbowasesa Mangkurat Ing Tengger, which means "Buddy of the Tengger".
They are not in the gift of children so that they do meditation or meditate on Sang Hyang Widhi, suddenly there is an occult voice that says that their semedi will be granted but provided that if they have their children, the youngest child must be sacrificed to the crater of Mount Bromo.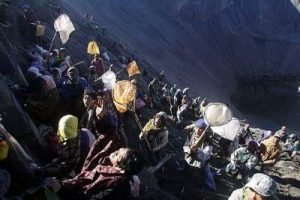 Traditional Ceremony Yadnya Kasada Bromo 2023
Traditional ceremony Yadnya Kasada: is that when people are standing in the Bromo crater to catch offerings thrown into the crater.To attend the Kasada Festival in Bromo 2023, it will take place on … 2023 with the schedule of events starting with the inauguration of the Tengger tribal customary chief and ending with the process of throwing offerings from crops and livestock to the mouth of the crater by the Tengger people.
Itinerary Bromo Kasada Tour Package 3 Days 2 Nights
Day 1 : Surabaya – Mount Bromo
Arrive at Surabaya hotel. Our staff will greet you at pick-up point and tansfer to bromo hotel by private transport.Check-in hotel.
At 09.00pm, Our tour partner will pick up you up to watching pre-Yadnya Kasada from your hotel to Pure Agung to see attractions in the form of traditional dances that are also considered as the inauguration night of Yadnya Kasada celebration. You can take some pict on here.
After the inauguration ceremony tour completed (usually at 11.30 AM), the community will go together to Pura Luhur Poten to perform the traditional ceremony of Yadnya Kasada.
Day 2 : Hotel around Mt Bromo – Tour Ceremonial Kasada

It starts at midnight (12am) to see the traditional yadnya kasada ceremony. This event is held until the morning. Finish the Yadnya Kasada tour back to the hotel and rest.
Day 3 : Sunrise + Bromo Crater – Surabaya
03:00am : By jeep 4wd depart to Mt Penanjakan
05:00am : Watch the magnificent sunrise at the observation deck.
06:30am : Go across the desert by jeep to view the "Sea of Sand". Walk to the Bromo crater, or by horse (self-expense).
07:30am : Enjoy the great view from Bromo Crater.
08:30am : Go Back to the hotel and have breakfast.
11:00am : Hotel check-out and Transfer to Surabaya (est.4 hr).
03:00pm : Arrive at Surabaya and tour ended
Mount Bromo Yadnya Kasada Tour Price 3D2N
Please Contact Us
Tour Included :
– Private car for trips ( licensed driver, fuel, private car with AC, toll ticket, parking )
– 4WD jeep for Bromo Tour
– All entrance to the National Park Bromo
– 2 night Hotel in Bromo,
– Daily Breakfast
Tour Excluded :
– Personal expenses
– Lunch & Dinner
– Horse In Bromo