Mount Bromo Camping Tour For Milky Way Photography is special astrophotography stargazing starry sky at night in mount bromo area by camping. Mostly requested mount bromo camping tour by professional photographers to see and take pickture of Mount Bromo Milky Way directly from the campsite at bromo peak. They choose to stay overnight at highest peak by camping for perfect results because the Milky Way Photography process need long time and almost one night.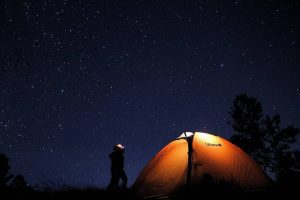 With camping in Mount Bromo, the process of shooting Milky Way stars or just looking at Milky Way starry sky at night is more perfect with a record of the best Bromo photography tour in bright weather conditions and far from light.
Recommended Trips : Bromo Ijen Tumpak Sewu Waterfall 4 Days
Mount Bromo Camping Tour Package
Mount Bromo with camping tour is one of the Bromo travel package that we provide to our customers with the aim of being closer to the atmosphere of Mount Bromo. With camping activities we really invite the participants to enjoy the atmosphere of the Bromo Semeru Tengger national park especially at night.
Most visitors who come to Bromo will begin their journey at the beginning of the morning to see the sun rising from the highest peak in Bromo and proceed to the Bromo crater but with a camping tour package in Bromo, you can enjoy the charm of the beauty of the night sky in Bromo, commonly called the Milky Way . But for the process of viewing and shooting Milky Way you need to know the best time and place so that the results are more perfect. Here's the review.
Best Place Campsite in Bromo
Kingkong Hill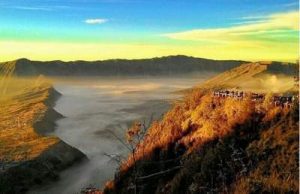 This hill is located in Wonokitri Village, Tosari District, Pasuruan Regency, East Java, still included in the Bromo Tengger Semeru National Park area.
Kingkong Hill is a very interesting spot to see the sunrise and views of Mount Bromo, Batok and the surrounding beauty. Named the Kingkong Hill because on one of the cliffs on this hill stands out. And if you look closely, the cliff protrusion looks like a head and a kingkong face.
The hill which has an altitude of 2,600 meters above sea level, which is slightly lower than the hill climbing 1 Bromo which is a good alternative when climbing 1 crowded with visitors. Kingkong Hill is the main choice for camping in Bromo because this place is far from light / light interference.
Mentigen Hill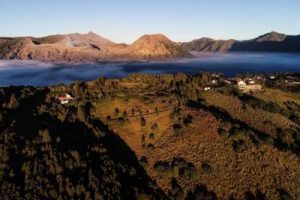 Mentigen Hill, one point at Cemoro Lawang, Ngadisari, Probolinggo as another alternative to see the sunrise at Bromo and the surrounding landscape.
The location of Mentigen Hill is not far from the entrance of Mount Bromo Tengger Semeru National Park in Cemoro Lawang. The point of observation of Mentigen Hill is fairly natural. The observation point is only a path on the back of the Mentigen Hill overgrown with ferns .
Seruni Point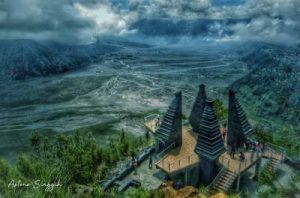 Bromo is always special and never fails to steal attention. From any angle, the beauty radiates and makes anyone amazed to see it. To enjoy the natural beauty of Mount Bromo tourism can be of many points. Not only Bukit Penanjakan, there is now a new spot that is no less beautiful. His name is Seruni Peak which is at the height of Probolinggo.
The spot to enjoy Mount Bromo is known as the Seruni Point Peak. Is a peak that can make it clear that all the beauty of Mount Bromo is visible from a height.
This is 3 of the best places for camping in Bromo if you intend to photograph Milky Way Bromo but also need to pay attention to the best time to see a cluster of stars in the Bromo sky at night is around 8pm until the sun rises on May until October when the weather is sunny and not full moon.
Itinerary Mount Bromo Milky Way by Camping
Day 1st : Surabaya – Transfer to Campsite on Mount Bromo – Milky Way Photography
– Our staff will pick you up by private AC (air conditioned) vehicle from Surabaya then take you to the Cemoro Lawang Village for 3,5 hours driving.
– Reach in Cemoro Lawang Vilaage, continue visit the highest peak to Camping (Campsite at Kingkong Hill or Mentigen Hill or Seruni Point)
– Begin at 10.00 PM – 03.00 AM. From the campsite, You can set up the Camera tripod then face to the Milky Way position using your camera. When the weather is clear and there is not foggy, cloudy, You will get a perfect picture
Day 02 : Mt Bromo Sunrise – Crater Tour – Drop Off to Surabaya

– 04.00 AM, Finish enjoy Milky Way Photography tour at Mount Bromo, then waiting the sunrise normally appears at 05.20 AM.
– Enjoy the amazing of Sunrise, and other views will seem from this high peak like Sea of Sand, Mt Batok, Semeru volcano summit (the highest volcano in Java Island) until finish
– At 06.30 AM, Our jeep partner will take You to Sea of Sand (the jeep parking), then start Mount Bromo tour trekking for 30 minutes or by using The horse transportation for 15 minutes.
– Finish enjoy the Galaxy Photography, Sunrise Crater then Continue to restaurant around Cemoro Lawang to have breakfast, take shower and relax enoughly.
– Comeback to Surabaya, (depend on your request). After You reach your request location, Finish the tour.
Mount Bromo Camping Tour Price 2D1N

" Please Contact Us "
Tour Package Facility :
– Local tour driver with English speaking
– Private AC (air conditioned) transportation from start until finish
– Transportation fuel and parking fee
– Entrance Fee for Mt Bromo National Park
– Campfire to make body warm in cold temperature, breakfast, tent, mineral drinks, matrass, sleeping bag, hot drinks like tea, coffee
– Private Jeep 4 WD to take You to the Campsite
– Private jeep 4 WD for Sunrise, and Crater after Camping at Mount Bromo
Excluded Facility :
– Madakaripura Waterfall tour
– Travel insurance
– Personal Expense
– Dinner and lunch
– Horse riding