Bromopackagetour.com. Experience the breathtaking beauty of Mount Bromo with our Mount Bromo Tour from Yogyakarta! This one-of-a-kind adventure takes you on an unforgettable journey through some of Indonesia's most stunning landscapes.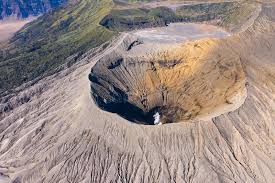 As soon as you arrive in Yogyakarta, our expert driver/guide will be ready to pink you up on a thrilling adventure. You'll be whisked away on a comfortable, air-conditioned vehicle to Mount Bromo through picturesque villages, lush green forests, and rolling hills, you'll be amazed by the sheer natural beauty that surrounds.
Once you reach Mount Bromo, you'll have the chance to stay at the hotel closed to Bromo and then witness a sunrise tomorrow morning and hike to the Bromo Crater that will leave you spellbound.
Mount Bromo Tour from Yogyakarta
At the end of a long day after long trip from Yogyakarta to Bromo, you'll have the opportunity to relax and unwind at one of the nearby hotels, where you'll enjoy comfortable accommodations and all the amenities you need to make your stay as comfortable.
The next day, you'll stand atop one of the most breathtaking vistas in the world, watching as the mt bromo sunrise majestically over the surrounding mountains. It's a truly awe-inspiring sight that you'll never forget.
But that's not all – we'll take you on a thrilling jeep ride across the sea of sand of Mount Bromo, where you'll get up close and personal with some of the most stunning landscapes in the world. You'll feel the wind in your hair as you ride across the vast expanse of the Tengger Caldera, taking in the stunning vistas around you.
And So why wait? Book your Mount Bromo Tour from Yogyakarta today and experience the natural beauty of Indonesia like never before!
Itinerary Yogyakarta Bromo Tour Package 2 Days 1 Night
Here is an example schedule for a 2-day/1-night Yogyakarta Bromo Tour Package:
Day 1: Yogyakarta – Mount Bromo
10:00 AM: Transportation to Bromo will be picked up from your accommodation in Yogyakarta.
05:00 PM : Arrive at the hotel in Bromo for check-in and the complimentary program.
09:00 PM: Get some rest before the early-morning Bromo Sunrise Tour by going to bed early.
Day 2 : Mount Bromo Tour – Yogyakarta or Malang or Surabaya
03:00 AM: Wake up at and get ready for the Bromo Sunrise Tour.
03:30 AM: Drive Jeep to the Penanjakan viewpoint from the hotel to observe the dawn over Mount Bromo and the surrounding area.
05:30 AM: Leave the look out point after daybreak and travel to Mount Bromo's foothills.
06:00 AM: Start your ascent to Mount Bromo's crater or for an extra cost, you can choose to ride a horse.
07:30 AM: Drive to the hotel for breakfast.
10:00 AM: Check out and Drive back to Yogyakarta or Malang or Surabaya from Bromo.
05:00 PM: Arrive at Yogyakarta or 01:00 PM: Arrive at Malang or Surabaya, and the tour finished.
Note: You can change the itinerary to suit your needs.
Additional activities are possible, such going to the Madakaripura Waterfall or the Whispering Sands, a sizable area of volcanic sand dunes that have a distinctive sound as you walk on them. visiting the Teletubbies Hill, a verdant hill that resembles the setting for the animated children's program Teletubbies.
Yogyakarta Bromo Tour Price 2D1N
| Participant | Price Per Person |
| --- | --- |
| 2 | IDR 2.700.000 per person |
| 3 | IDR 2.050.000 per person |
| 4 | IDR 1.700.000 per person |
| 5 | IDR 1.500.000 per person |
Note : The price above is valid for return transfer to Surabaya/Malang
Tour Includes :
Pick-up service from Yogyakarta and transfer to Surabaya or Malang
1 night stay with breakfast at the Hotel of Mt. Bromo
Land transportation, including the driver, toll, and fuel for the journey
Rent a jeep for the sunrise tour of Bromo
Mineral water
Driver or guide who speaks English
Entry Ticket for Mount Bromo National Park
Price Not Includes :
Travel Insurance
Mount Bromo horseback riding
Internet, telephone calls, laundry, and bars
Gratuities and other personal expenses