Mt Bromo Tour from Singapore Malaysia. Mount Bromo is one of the most popular tourist destinations in Indonesia which is visited by foreign tourists from various countries, especially Singapore and Malaysia because of its stunning views and unique geological features.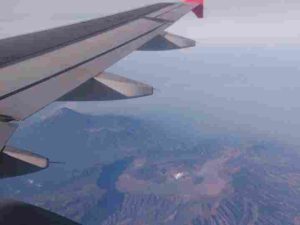 This mountain is located in East Java, Indonesia which is a must-visit destination for nature and volcano lovers. The beauty of Mount Bromo and the surrounding area makes it the ideal location for those seeking tranquility from the bustling city life and work routine.
We will guide you who will do the Mount Bromo tour from Singapore and Malaysia, including the best time to visit, available tour packages, and what to expect during the tour.
Mount Bromo Tour Packages from Singapore / Malaysia
If you have plans to tour Mount Bromo from Singapore or Malaysia, you can choose from a variety of tour packages. Tour packages generally include ground transportation, national park entry fees and hotel accommodation if you want to spend the night. However, price range and inclusions may vary depending on the selected tour operator.
Mount Bromo tour packages price from Singapore and Malaysia range from 700 SGD / 2.333 RM to 1500 SGD / 5.000 RM. The inclusions are similar, but the prices vary due to factors of the facilities offered such as the level of accommodation and your tour period.
Also Read : How to Get to Mount Bromo: Your Ultimate Travel Guide
What to Expect During the Tour
Mount Bromo tours usually start with flights from Singapore or Malaysia getting off at Surabaya Airport. From Surabaya, continue the overland journey to Cemoro Lawang Village, a small village near Mount Bromo. The trip to Cemoro Lawang takes about 3-4 hours. Arriving at the village then for the Bromo tour you have to use a jeep or walk / hike.
You can enjoy a stunning view of the sunrise from the top of Mount Penanjakan / Kingkong Hill which is the main attraction of Mount Bromo tourism.
From the top of the penanjakan / kingkong hill, you can see a panoramic view of Mount Bromo, Mount Batok and Mount Semeru, the highest mountain on the island of Java.
After enjoying the sunrise, you will descend into the Sea of Sand, the vast plain that leads to the foot of Mount Bromo. You can walk or ride a horse to reach the foot of Mount Bromo. Once you reach the base you will climb a steep flight of stairs to reach the rim of the crater. From the edge, you can see the steaming crater of Mount Bromo and the surrounding scenery.
Apart from Mount Bromo, there are other nearby tourist attractions that you can visit during the tour, such as Madakaripura Waterfall, Savana, Teletubbies Hill and Whispering Sand.
Also Read : Things to Do in Mount Bromo
Best Time to Visit Mount Bromo
The best time to visit Mount Bromo in general is during the peak of the dry season in July – August. In this season the weather is sunny with temperatures ranging from 5°C to 15°C. The perfect weather also means more visitors and higher prices. However, if you want to avoid the crowds and still enjoy the pleasant weather, the best time to visit is from September to November.
If you are not worried about the weather and rain, you can also visit Mount Bromo during the rainy season which lasts from January to March. In this month, the temperature is relatively moderate at night between 10°C and 20°C rather than coming during the peak dry season which can sometimes reach -°C at night.
The weather in Bromo is indeed unpredictable. Even during the peak dry season, sometimes the weather is foggy even though the sky is not cloudy or it rains. Likewise in the rainy season, there are some stunning landscape views on the Savana and Teletubbies Hill, even though Sunrise is not so charming.
Also Read : Mount Bromo Weather
Itinerary Mt Bromo Tour from Singapore & Malaysia
Day 01: Singapore / Malaysia to Surabaya – Mount Bromo
From Singapore / Malaysia, take a morning, afternoon or evening flight to Surabaya.
Our team will pick you up at Juanda International Airport in Surabaya.
Drive 2.5 -3 hours to Bromo
Check in hotel and free program
Day 2: Mount Bromo Tour Sunrise – Hike to Bromo Crater Rim – Surabaya – Singapore/ Malaysia
03.00 – 03.30 : Pick up participants at the hotel by jeep.
03.00 – 04.00 : Travel to Penanjakan Hill (Love Hill & Kingkong Hill *Optional).
04.00 – 06.00 : Visit Mount Bromo Penanjakan Hill (Enjoy the Beautiful Sunrise).
06.00 – 08.00 : Visit Savannah (Teletubbies Hill) and Whispering Sand.
08.00 – 10.00 : Visit Bromo Crater and Luhur Poten Temple.
10.00 – 11.00 : Return to Bromo hotel and breakfast.
11.00 – 14.00 : Back to Surabaya Juanda International Airport
14.00 – 17.00 : Fly to Singapore / Malaysia
Note :
The time above is only an estimate, we can adjust it according to your flight time.
Day 1 : Buy ticket flight between at 08 am – 07 pm
Day 2 : Buy ticket flight at least at 02 pm
Mt Bromo tour itinerary above is the best choice of tour packages that can be chosen from local tour operators such as bromopackagetour.com. However, if you have more time, there are other selected tour packages that can be combined with visits to waterfalls, craters or city tours. Here are the options:
So what if you have shorter time to visit Bromo? Calm !! we still have a solution, namely with the following Bromo tour packages.